This post is long, so I made a PDF you can download for free!
[cp_popup display="inline" style_id="4268″ step_id = "1"][/cp_popup]
A couple of years ago I tried my best to begin my journey into content and copywriting for WordPress agencies. I had contracted a project, and I made some mistakes.
One of my biggest mistakes was with the homepage. They didn't have an idea of what should go there and neither did I. I was not experienced writing homepages. I was still learning and had no good framework of what goes on a homepage.
I felt very defeated.
These days I've studied from the homepage copy masters to learn much more. One copywriter I know gets paid thousands of dollars to write homepages for multi-million dollar corporations. If I told you who they were, no doubt, you have heard of them.
You see homepages can be a big lift in conversions and thereby revenue. Therefore, big companies will pay conversion copywriters big bucks to write those homepages.
The homepage is often one of the most visited pages on your website. It is a gateway. Over the years I have learned it is best not to stuff it like a turkey on Thanksgiving (I know, lame).
As a result, I began to develop a framework for what goes on a homepage, the best elements. Each homepage has to be evaluated on its own merit considering the audience.
Nevertheless, these six elements make for a robust framework for your homepage and will help you immediately with conversions.
1. The Hero area
You have roughly five seconds to get someone's attention on your homepage. UX and conversion experts call this the "five-second test."
But if those visitors can't tell what your site is about in the first 5 seconds, you don't stand a snowball's chance in hell of getting them to convert. ConversionXL
Your headline and the hero area has to get attention even quicker. I like to say you have three seconds. There is no scientific proof behind it, but it works for me. How does your headline stand up in three seconds?
Place your headline in what website designers call the Hero. We need to make sure your Hero area includes three things.
The hero area contains your unique value proposition.
The value proposition is usually a block of text (a headline, sub-headline and one paragraph of text) with a visual (photo, hero shot, graphics).

There is no one right way to go about it, but I suggest you start with the following formula:

Headline. What is the end-benefit you're offering, in 1 short sentence. Can mention the product and/or the customer. Attention grabber.
Sub-headline or a 2-3 sentence paragraph. A specific explanation of what you do/offer, for whom and why is it useful.
3 bullet points. List the key benefits or features.
Visual. Images communicate much faster than words. Show the product, the hero shot or an image reinforcing your main message. ConversionXL
Make a clear, compelling title
Your homepage title should be compiled from your unique value proposition. The title needs to be very clear not clever. Clever leaves users perplexed and unsure what your site is about. It also makes it more likely for a user to "bounce" away from your site.
How do you craft a Unique Value Proposition? I advise entrepreneurs to answer four basic questions.
Who am I? (most simple title)
What do I do? (benefit)
Who do I do it for? (target audience)
How we do this?
How important is a UVP? According to Peep Laja of ConversionXL,
Value proposition is the #1 thing that determines whether people will bother reading more about your product or hit the back button. It's also the main thing you need to test – if you get it right, it will be a huge boost.
At this point, take the information and turn it into a nice headline. Some are more benefit driven. The key is to make sure you include a benefit.
So what makes a great unique value proposition? Here is what the Copyhackers blog says,
A great value proposition is specific. It's an explicit promise of value to the reader about whatever you're selling – a promise of something amazing, hopefully. It should quickly separate you from your competition. It should also communicate something highly desirable to your target audience. And it needs to do a lot of heavy lifting (without feeling heavy), and so a great value proposition typically requires more than a few words.
Great Headline Examples
Example: I am a copywriter (who I am) that helps digital markets (target audience) better tell their story (what I do, benefit).
Example: We help WordPress agencies create copy for their clients so they can launch websites on time.
Example: Turn Your Underperforming Website into a Lead-Generating Machine (benefit-driven headline) (source: https://gillandrews.com/)
Example: We help manufacturing companies with search engine optimization so they get more RFQs. (source: https://www.lockedownseo.com/)
Example: Airstory (who, software company) helps you write big content faster (benefit) by putting all the pieces in one place (how) (source: https://www.airstory.co/)
The most important thing you can do is make sure your headline delivers the most important benefit for your target audience.
When in doubt, go with very clear.
Sub Headline: What is the end benefit?
It may be necessary to add a sub-headline. However, often, this spells out the benefits in more specific terms. We can define this area as follows:
Sub-headline or a 2-3 sentence paragraph. A specific explanation of what you do/offer, for whom and why is it useful.
Are you able to get all the benefits in your headline? If not, you can take advantage of a sub-headline.
Primary Call to Action
The last element of a good hero area is the primary call to action. What is the number one goal you have for your homepage? Is it to get users to sign up for your email list, take an audit, book a consultation, or get started with your benefit-driven service? Maybe you want them to learn more? That can be a call to action as well.
There are three things to remember about a call to action which we will discuss a bit later.
2. Customer Centric Copy
Address your customer directly. Talk to them more and less about your company. This lets them know that you understand their pain points and that you are interested in them. Two ways you can address your customer directly is to eliminate I/we statements and talk about their pain points.
Eliminate I/we statements
Talk to your reader rather than talk about yourself because we know people are interested in what we can do for them.
Switching most of the instances of "We" for a "You" will immediately change the focus from the business company to the customer.

In fact, a good rule of thumb is to try and use the word "you" twice as much as the words "me" and "I" or "we" and "us".

So rather than "We provide at home consultations for your convenience" you could say "To fit in with your busy schedule, you can meet a consultant in the comfort of your living room" CopywriteMatters.com
Talk about their pain
Address your customer directly. Talk to them more and less about your company. This lets them know that you understand their pain points and that you are interested in them.
There are five stages of pain as outlined in this article by Dagmar Gatell at SozialMonster,
The Five Stages of Customer Pain

They feel somewhat uncomfortable in the situation they are in but overall they are good.
They are not happy with their pain but they can live with it.
They are very unhappy with their pain and wish for a change.
They want to change and start thinking about how they can do it.
They are desperate to find solutions.2
Gatell continues with four types of pain points your target audience may experience:
Physical Pain
Mental Pain
Emotional Pain
Spiritual Pain
These pain points are general pain points that affect individuals, but what about businesses. Dan Shewan talks about business pain points in this article at Wordstream,
Although you can think of pain points as simple problems, they're often grouped into several broader categories. Here are the four main types of pain point:
Once you know your target audience's pain points, you can set out to solve the problem and clearly communicate that to create a higher conversion.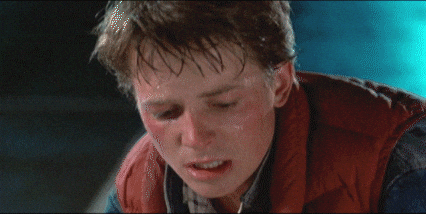 To find this out, you will need to ask questions and mine for answers.
3. Discuss the benefits
Mentioning the benefits in your copy is essential. Benefits are what sell. Features support.
Benefits sell. Benefits clearly answer the customer questions "What's in it for me?" or "What results will I get that will improve my current situation?" or "Will it make me healthier, wealthier or wiser?" Entrepreneur
With mentioning the benefits, you have a chance for your visitor to imagine life with your service.
Benefits are the outcomes or results that users will (hopefully) experience by using your product or service – the very reason why a prospective customer becomes an actual customer. Wordstream
Work on determining your benefits so that you can utilize them on your homepage. You may want to do this before you ever begin writing your homepage.
4. Call to Actions
Call to actions (CTA's) are essential. Be crystal clear, tell the users what you want them to do, and be bold with your command.
Don't let your readers ponder. Get them to take action!
Directly tie a benefit to your call to action (button). For example, if you are getting them to sign up for a consultation, it might be "Book a free consultation!"
Here are three things to keep in mind:
Be direct
Be crystal clear what you want them to do.
Let your audience know exactly what you want them to do, and don't dilly dally – start the CTA with the desired action. Wordstream
Call them to the benefit
To write this copy, I like to use the tip I learned from Joanna Wiebe from Copyhackers.com. Joanna recommends you put yourself in your readers' shoes and think about the phrase "I want to ____" when writing your button copy. Fill in the blank with whatever words your reader might use to describe the benefit they'll experience from taking action. Copyblogger 
Avoid Friction words
Don't use high friction words,
Words like "Submit," "Buy," "Sign Up," and "Download" are high friction words when used by themselves. These words imply that the visitor has to perform chores, and who likes doing chores? Nobody I know.
Create a call to action that highlight the benefit, be direct, and avoid friction words. Your call to action is critical!
5. Implement a Lead Magnet
A lead magnet is vital because your email list is essential. Once you have people on your email list, you can begin building a relationship.
Getting their email is a transaction. You want their email, so you have to offer something they want in return. Your job is to sell the idea of subscribing to your list and you need an attractive lead magnet to do so.

If your lead magnet is something people want and it seems to be worth going through the hassle (typing the email address, worrying about spam, etc.), you will get their email. ConversionXL
With a lead magnet, you begin the nurturing process. Copywriter Vale Geisler explains it like this,
Imagine inviting someone over to your house for dinner. Your dinner guest shows up to find the porch light is off and your front door shut. They dare to knock anyway and, when you open the door, you barely say hi.

Maybe you take their coat. Maybe you don't. And you and your guest are left standing there, staring at each other.

Trust me: a little house tour and the offer of a drink or snack would go a long way to make your dinner guest feel welcomed.
Here are three lead generation ideas:
Consultation – merely do an intake with them. Find out what they need, give them some advice. Keep it short.
Free Audit – Audit something related to their website. It could be a website audit, SEO audit, speed audit, or content audit. Any type of audit is very valuable. Productize the process.
Freebie – Maybe you have a useful checklist or some template. Offer it to your audience.
Email Newsletter
Getting subscribers to your email list is crucial. Aside from using lead magnets, display your email newsletter prominently. Get folks in your lead generation funnel. Your lead magnet can help you do that. Why is this so important? Check out this statistic from the DMA,
According to Direct Marketing Association, email marketing on average sees a 4300 percent return on investment (ROI) for businesses in USA.
6. Social Proof
When you are trying to convert visitors on your website, you want to eliminate as much risk as possible. One of the best ways to do this is by using social proof. Once a visitor sees you have the trust of others, especially influencers, it begins to lower objections.
If you are like me, you regularly see people ask for recommendations on Facebook. If someone asks for a website designer, will your friends mention you?
There is a reason it works. Shanelle Mullin of ConversionXL explains,
Social proof is based on the idea of normative social influence, which states that people will conform in order to be liked by, similar to or accepted by the influencer (or society).

When you're browsing a landing page and see a testimonial from an industry expert you respect, that's social proof. When you're cruising a pricing page and you see that an industry giant is already using the tool, that's social proof. When you sign up for a demo because you see the tool solved the exact problem you have for a similar company, that's social proof.
Essentially, it's borrowing third-party influence to sway potential customers.
On your homepage, you should include some great client testimonials to help put your customers at ease that you are the right person for the job.
Customer testimonials are one of the most powerful trust signals you can use on your website and in your marketing campaigns, including landing pages, product and pricing pages, and even your AdWords ads. Persuasive testimonials from satisfied customers can sway even the most hesitant prospect, making them a potent weapon in your marketing arsenal. Wordstream
Another type of social proof you can use is social media mentions and shout-outs. Some have gone so far as to embed Tweets on their homepages. They are public and easy to verify.
Have you appeared on a podcast or written a guest post for a well-known blog? This is a great thing to highlight for social proof. Finally, if you have an excellent case study written for how well you helped a company, this is a great thing to emphasize on your homepage.
While I think social proof is great, I don't believe that dumping everything you have on your homepage is a good idea. This creates information overload. Highlight two or three with links to more. Give them enough to know you are someone who can be trusted but leave room for them to explore more.
Wrapping it up
So, how have you structured your homepage in the past? Feel free to let us know in the comments. I believe using these six elements will significantly help.
I know this is a long post, so, I have created a PDF of the article. If you want to download it and read it later, enter your email address below, click the button, and it will be delivered it to your inbox.
I have also included my Homepage Template with the PDF.
Or,
Bonus
I have included my homepage template with crucial copy elements and a PDF copy of the article. Simply drop your email address in the form below, and I'll send you the goods. Also, I will celebrate. I am pretty sure there will be a celebration going on.
[cp_popup display="inline" style_id="4268″ step_id = "1"][/cp_popup]